Multipost to multiple job boards in just minutes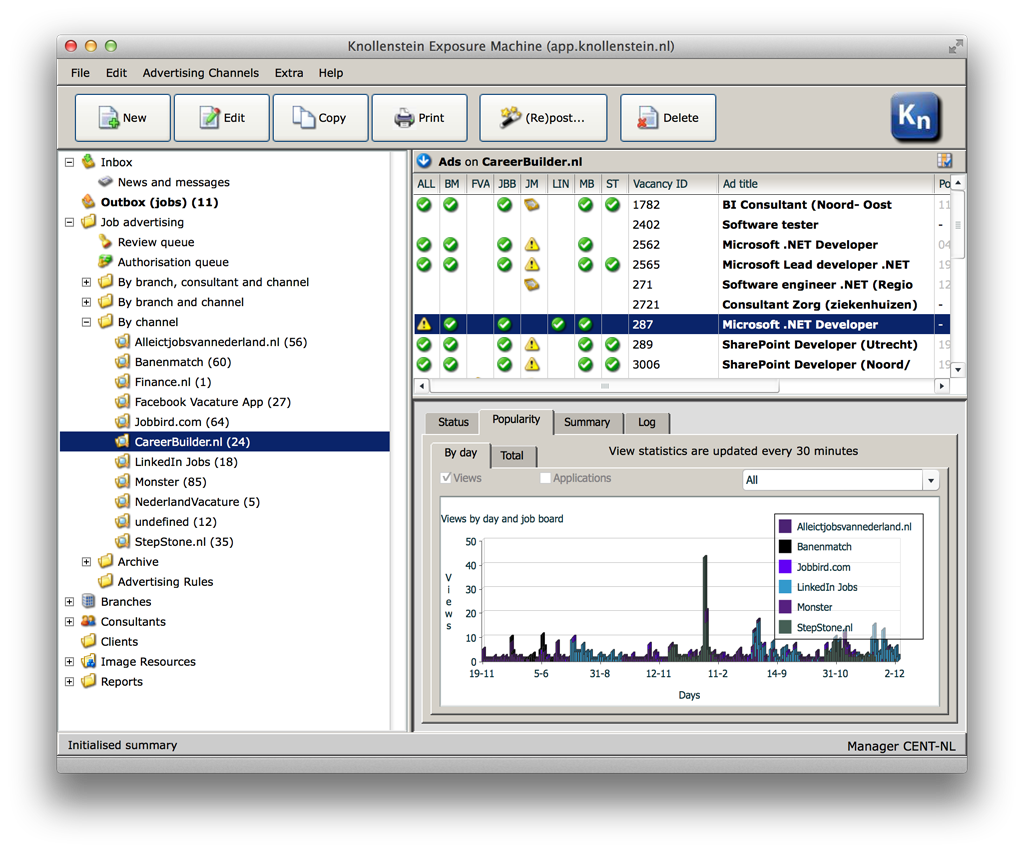 RecruitAnywhere is the one and only fully automated multiposting system in the recruitment market.
Jobs are posted fully automated traight from your ATS or CRM system.
With our unique technology jobs are posted with the utmost care. Provided with all correct criteria per job board.
No criteria per job board needed
In advance you decide your preferred criteria to match those of the job boards. With the mapping tool you can manage and refine them if needed. In this way, it is 100% guaranteed your jobs are posted with all correct criteria/ Without having to enter criteria per vacancy per channel.
RecruitAnywhere does not make use of a 'self-learning system' or job parsing. Up to 30% of job criteria are guessed wrong and jobs are posted accordingly.
Job board connections are configured instead of built
Our technical support staff configure the connections with the job boards. Without any help of developers. The great advantage of their technical knowledge and comprehension is that clients as well as job boards are better serviced. You can reach our technical helpdesk by phone.
Corporate identity
On job boards supporting HTML markup RecruitAnywhere can send the job marked up with your corporate identity. Style elements can also be auto-adjusted depending on for instance the job category or region for maximum flexibility.
Multi-lingual
Enter up to three job texts per job in RecruitAnywhere, e.g. the job in English, Dutch and French. RecruitAnywhere will auto-detect the language the texts are written in and post it accordingly on the job boards that support multiple texts per job.
Video
On a number of job boards RecruitAnywhere can add YouTube video's fully integrated in the job ad.
Set-up Service
To start using RecruitAnywhere is very easy. The system is fully implemented by us in advance: locations, recruiters (optional), job board accounts, application links and mappings. You can manage the locations, recruiters and mappings subsequently. The job board and social media accounts will be managed for you by RecruitmentTechnologies. Before using RecruitAnywhere you will have a detailed instruction and you can start posting your jobs right away.
Job applications
Jobs posted by RecruitAnywhere all contain a link back to your application form. This link also contains information on what job board or social medium the job application link has been clicked for your statistics.